#SaveGhouta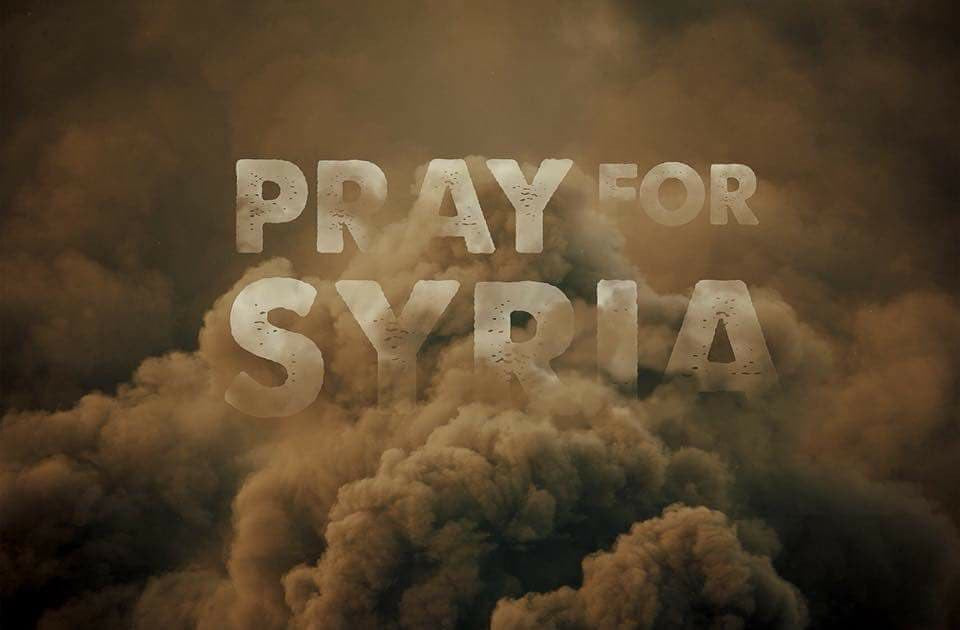 Your change can change lives.
Make a difference

History of Syria crisis
The UN has described the war in
Syria
as the
'biggest humanitarian and refugee crisis of our time'
. Over a period of seven years, more than six million Syrians have been displaced internally and 13 million left in need of humanitarian assistance.
With a staggering 70% of the population requiring humanitarian aid, hundreds of thousands of families across Syria are at breaking point. In Eastern Ghouta in particular – an agricultural region based to the east of Damascus, home to approximately 400,000 people – the effects of war and conflict are becoming increasingly hard to bear.
Urgent need for humanitarian aid in Eastern Ghouta
Since Sunday 18 February the emergency situation in
Eastern Ghouta
has worsened, with violent clashes reportedly resulting in over 500 people dead and thousands more injured.
At a glance
Syria is now in its seventh year of conflict
Over 400,000 civilians have died
13.5 million people in the country need humanitarian aid
6.1 milion people are internally displaced within Syria
6.5 million people face acute food insecurity
1 in 3 schools are unable to provide education
5.3 million people live in shelters without proper cooking, heating, or washing facilities
Less than half of Syria's health facilities are fully operational.


They urgently need your support to help save lives. Please Donate Now.


How you can join Happy Vibes to help?  

I know we can't change everything about what's going on, but we could do our little part to make a difference. Our small amount is going to help those people in distress with basic necessities such as food, water, medication and simple shelter needs. Insha Allah someday it will all change. We will be donating 10% of our February Profit. So, join Happy Vibes to make a difference by donating. Some of you might not be aware of the donation process or even unsure how to do a donation. Our aim is to reach out to as many people as possible to collect donation so that money reach the correct people in need of the basic needs. 

" $50 can provide a family with food for a fortnight, $150 can provide a family with living essentials including blankets, mattresses and a stove." 

All the donations are going to reach the Syrian refugees via https://www.islamic-relief.sg/syria-appeal/ 
"Whoever saved a life, it would be as if they saved the life of all mankind."
(Qur'an 5:32)
Donation Format : 


1) Donate through Happy Vibes (Closed)


2) Donate through official Website. Those who want to make their own donations, please feel free to go to the link ✌🏼 everybody deserves a peaceful life. https://www.islamic-relief.sg/syria-appeal/ 






List of Donors
Anisah
Anonymous
Haseena
Juni ffah
Siti Anisah
Anonymous
Adilah
Muadz Sabar
Natasha Amirah
Murni
Anonymous
Ain Farah
Sabrina
Wanie
Anonymous
Danial
Ernie
Esna
Fatin
Sareen
Jana Sazali
Jafeen Elikunji
Ally
Nabihah Zaidi
Insyirah Isham
Azia
Jannah
Anonymous
Faiqah
Anonymous
Anonymous
Anonymous
Syahmina
Anonymous
Farhana
Zuhud
Nur Farhana
Anonymous
Anonymous
Anonymous
Anonymous
Anonymous
Sha
Farzana
Farhana
Anonymous
Diy
Nur Sarfina
Anonymous
ninasky
Amira Adillah
Iswani
Millatina
Anonymous
Anonymous
Mushira Family
Tanathi
Nadh
Muhamed Syabil
Nurain
Sulaiman
Mumtaj
Nabeel Zia
Anonymous
Anonymous
Anonymous
Anonymous
Resources : https://www.islamic-relief.org.uk/eastern-ghouta-a-community-at-crisis-point/
http://www.islamic-relief.org/category/appeals/emergencies/syria-crisis-appeal/